10% off on
web orders over $100


Duck stamp collector named 2003 Budweiser Outdoorsman of the Year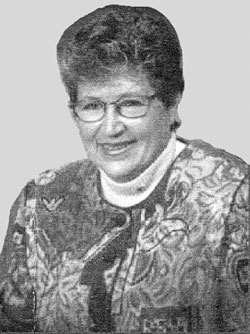 In an announcement at the Shooting, Hunting, and Outdoor Trade (SHOT) Show, Budweiser named Sandi Beitzel of Manitowoc, Wisc., the winner of the prestigious Outdoorsman of the Year Award. Budweiser and the National Fish and Wildlife Foundation (NFWF) will distribute a $50,000 grant among Beitzel's conservation groups of choice.

"The big picture has always been about the habitat and the outdoors people who support its conservation," said Beitzel. "The future of our wild places and wild wings depends so much on like-minded organizations, such as Budweiser and Ducks Unlimited, to protect these habitats for wildlife and the people who take wonder in their creation."

Budweiser's Outdoorsman of the Year award recognizes individuals with extraordinary conservation leadership. Beitzel, a long-time DU volunteer and board member since 1998, was one of four finalists selected for the competition. The winner is selected by public vote in a national contest.

Beitzel is an active volunteer for DUand several other conservation organizations. She serves on DU's board as well as the Marketing/ Communications Committee.

Beitzel is also a member of the National Wild Turkey Federation, Wisconsin Bowhunters, National Wildlife Federation, Walleyes for Tomorrow, the Nature Conservancy, National Wildlife Federation and Becoming an Outdoors Woman, as well as a federal and state duck stamp collector.

With more than a million supporters, Ducks Unlimited is the world's largest wetlands and waterfowl conservation organization. Since its founding in 1937, DU has raised more than $1.7 billion to conserve nearly 11 million acres of critical wildlife habitat across North America. Wetlands are nature's most productive ecosystems, but the United States alone has lost more than half of its original wetlands, and continues to lose more than 100,000 wetland acres every year.
---

Back | News Page